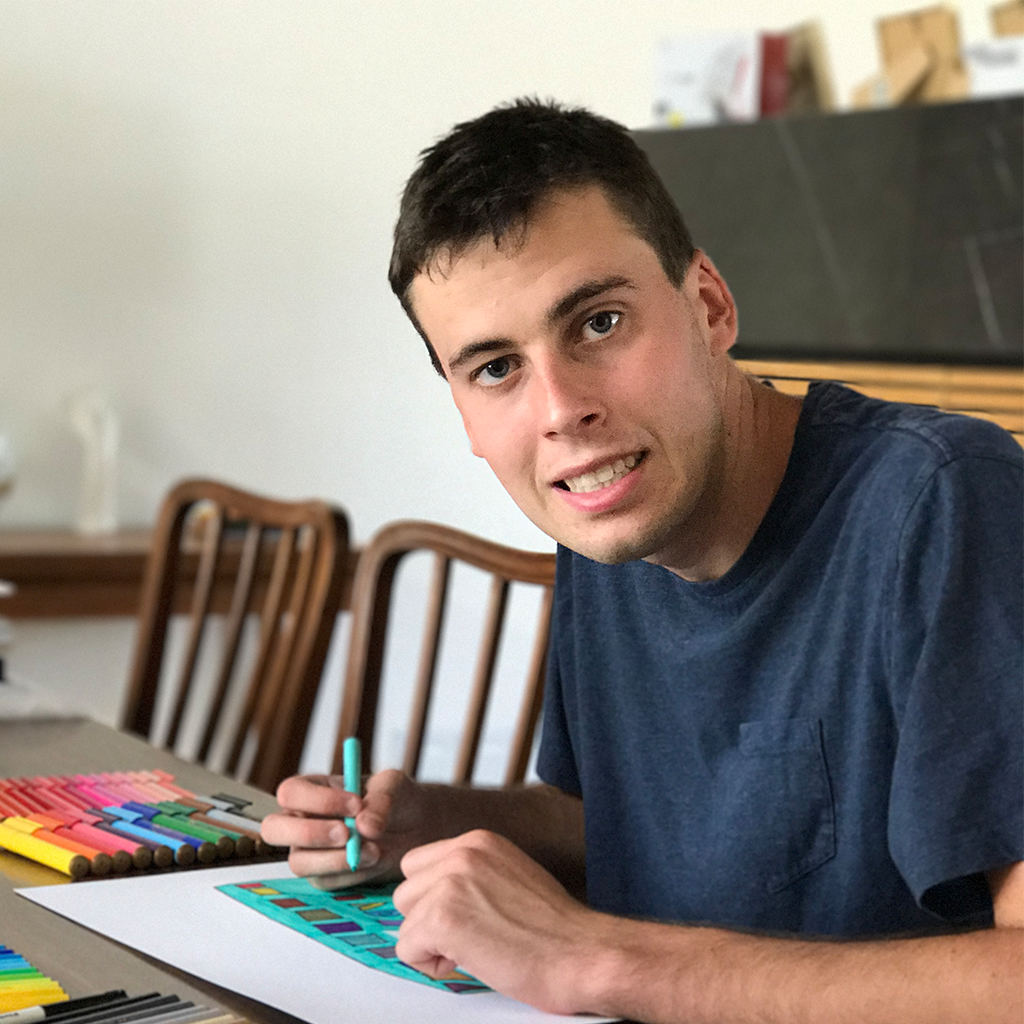 Artist Profile
Charlie Paganin
"His style reflects his temperament, which is bright and honest and full of enthusiasm"
Charlie Paganin is a young, Western Australian artist who is on the autism spectrum. His favourite mediums are painting and drawing, and he enjoys the ocean and music. Through his art, Charlie is able to connect and communicate with the community about his world.
Charlie previously attended the Central Institute of Technology (TAFE) in the Art Start course. He exhibited at Mobilia's Exhibition 7, an exhibition of Fritz Hansen Series 7 chairs featuring other Western Australian based artists.
In 2016 Charlie received an Arts Nexus Grant to develop his visual art. Working with art mentors Kate Campbell-Pope and Zoe Martyn, Charlie explored drawing, painting, bookmaking, screen printing and digital works. In 2017, he held his first solo exhibition "Going around in Circles" and also exhibited at the PLC Art Exhibition. Both exhibitions were sold out.
Charlie received a further Nexus grant in 2017 and used this to develop a book 'Charlie's Alphabet Book'. He works part time at Westcare in Nedlands, whilst pursuing his passion for art.
---
Charlie's Alphabet Book
Charlie's Alphabet Book is available for $30 in hardback and for $25 in paperback. Please email info@spectrumspace.org.au to order your copy.
---
Charlie's Artwork
---
Charlie's work for Exhibition 7
Mobilia's annual Design Circus event
---
Charlie, Tom & the iPad – A film by Charlie