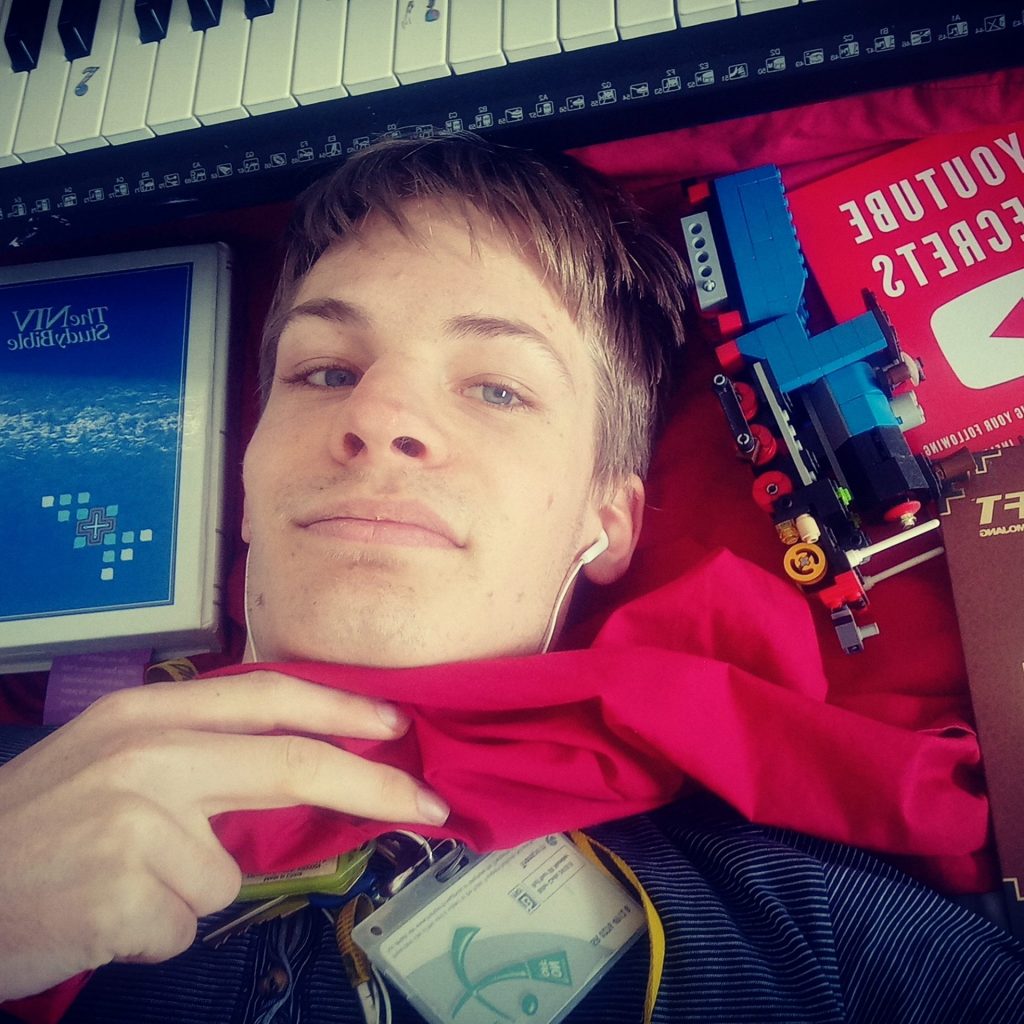 Artist Profile
Elias Joslin
"It's an outward expression of the things that makes me 'me'! I'm so joyful to be who I am, and I'd have myself no other way than the way I was created."
Elias Joslin started digi-drawing and vlogging as a teenager. He used to play a lot of puzzle/platformer video games that had some form of 8-bit GUI aspect to them. Ever since he could memorize the exact 8-bit layout of almost all levels in the games, he began creating similar layouts using Microsoft Paint, which is mathematically perfect for 8-bit style artwork.
Elias likes digi-drawing because it is not only something he's good at (on the drawing side) but he also relates to it really well. Maths was his strongest subject at school so recognising how far away a pixel is from another and being able to map this out onto digital application software is a mesmerizing Godsend for him.
When he creates content he feels a strong deep connection to what it is that he's doing. "It's an outward expression of the things that makes me 'me'! I'm so joyful to be who I am, and I'd have myself no other way than the way I was created." says Elias.
He gets his vlogging ideas from all sorts of aspects that occur in his life, as well as many other interests he has. He makes videos on board game strategy, puzzle gaming, travel, sightsee, Christianity, big life lessons, life worries, life highlights and piano keyboard, just to name a few.
Elias wants to continue to explore his vlogging work. He has fresh (straight off the cam) videos and his hope is to learn from someone experienced who has been through a similar process, with the time and patience to teach him all the nifty tricks of the trade.
"It would be a blessing if I was able to turn my passion into a career, right now though it's just a hobby. I'm in no way good at business, sales or marketing, I'm only good at 'what it is I do'. But if I were able to earn an income from my content that would be my dream job; creating improvised content to teach, explore, engage with and compliment on anyone in the world."
---
Elias' Artwork