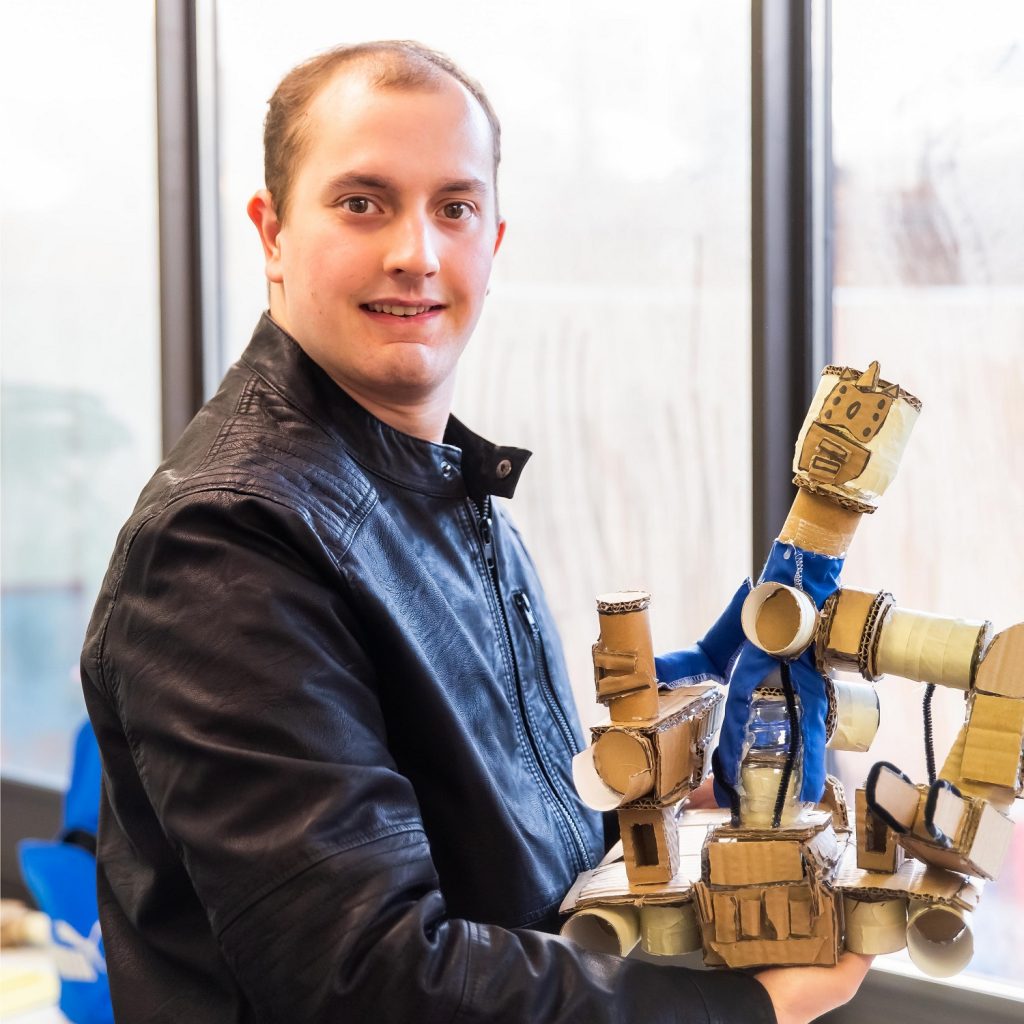 Artist Profile
Ryan Read
"I like drawing because I can put all my ideas onto paper and share with others"
Ryan is a young Australian artist who started drawing and making cardboard creations in high school. His drawings feature new toy characters and his first inspiration came from attending visual art classes at DADAA, an organisation that creates access to cultural activities for people with disability or a mental illness. Ryan's dream job is to be a toy designer.
Ryan draws and creates because it allows him to express his ideas, putting put them all onto paper and sharing them with others. Ryan says that drawing makes him feel happy. He mainly gets his ideas for his artworks from movies.
Apart from art Ryan loves music and dancing, attending hip hop classes for the past seven and has performed in concerts and on Telethon. He also has a blue belt in karate, but his absolute favourite thing is Lego!