WISE WORDS I THINK YOU'LL AGREE
A long, long time ago in a blogosphere far, far away, a student was being taught how to excel in the minefield that was blogging.
Many months later, sweat pouring down his brow, arms tired from tapping away at a keyboard to make a sentence structure sound perfect and learning how to cull the amount of gif's that he'd been using (the same with quotes and photo's), he emerged triumphant.
He was now ready for his journey.
And it came to pass that the student had his day in the sun, when on the first of January 2018 he set sail with his trusty equal and rode into the southern suburbs of Perth.
I know right – what dramatic beginning! I even wept tears.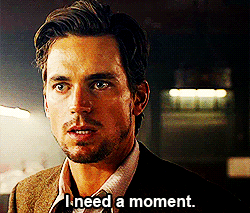 It was after my email address was added to the bottom of my blog posts on the Autism West website that I got an email from a lady called *Claire (not her real name). Claire had read my employment blog, and after reaching for a tissue to wipe the tears from her eye, had a bright engaging idea about how I could help her and her son. *Claire emailed me and thus began an exciting journey.
Before we arrived at *Claire's house, my companion – the ever-wonderful Janine Ripper, who was my driver – and I had our usual chit chat. During this time, I felt that Janine may mention the elephant in the room, however I broached the subject by bursting out with:
"Are you nervous?"
And with a laugh she said:
"Yes!"
And I said:
"Me too!"
Phew what a relief!
I was nervous for the simple reason that I hadn't done this kind of thing before. I'd never been asked to mentor someone. We had briefly met *Claire and her son just before Christmas at a café where *Claire's son would be comfortable. It's important to understand that he had visited this place numerous times and he felt safe and it was familiar to him.
Cut to January 1st and BOOM!
Scene One. Int. Claire's House. Day.
Janine and I enter the property. We are heavily armed. We have laptops and pens, and paper and I-pads, and we are confident, ready, willing and excited and nervous all at once. Inside we needn't have had those concerns. We were put at ease immediately and the day couldn't have gone better.
P.S. *Claire makes the best freshly made pasta I've ever tasted. #Fact
So, what did I learn?
I learnt not to be nervous as her son was just as nervous as I was. I learnt to be confident with my planning, my ideas, and to trust the skills which I could bring to the table. And above, I learnt to have fun engaging with my protégé.
I want to thank *Claire for reaching out to me so that I could give something back to her son. And I look forward to working with him for the rest of this month.
About Nick McAllister:
Nick McAllister lives in Burns Beach, is a screenwriter, blogger, ABC open contributor and also attends the Saturday writing group at the Peter Cowan Writer's centre. He is also a digital media facilitator and guest blogger for Autism West.