Picture the scene.
It's a quiet Saturday morning. The microwave has just pinged. You open the door, and out wafts the smell of hot scrambled eggs Your Turkish ciabatta pops up from the toaster, toasted to perfection. You place the hot toasted ciabatta onto a bread board, slather it with butter and place it on a white plate, where you apply the scrambled egg and lightly sprinkle with salt, pepper and some cheese.
You take your seat at the dining table, embracing the stillness and tranquillity of the morning until…

A person enters, they switch on their music system, it begins pumping out music like we're in Ibiza and it's party time and it's pumping, thumping away and in my head it's like
It was at this point that I experienced
HYPERSENSITIVITY.
After meeting we began a frantic relationship.
You see, for Autistic people, we can be extremely sensitive to sound, and there I was trying to eat my breakfast (prepared with loving care) and all I could hear was the loud wailings of some singer/songwriter.
You see noises from anything can set me off. I am unable to help it and its part of who I am.
"The only way I can sum up hypersensitivity is that it's kind of like listening to life through a loud speaker."
And so I had to retreat and finished my breakfast as quickly as possible, head pounding, ears aching, senses shredded to pieces.
I just had to find a quiet place to sit and think.
However, I was angry at myself for not saying anything to that person at the time. I did post in a forum on a social media site I'm a member of, and taking their advice, I popped out and purchased $10 ear muffs. I also went for a walk and for a swim in my pool to calm myself down – it helped massively.
I'm expecting some noise cancelling headphones to arrive in the post but in the meantime, I'll have to make do.
How do you cope with hypersensitive as someone with autism?
Here are some tips.
• Ear-plugs and ear-muffs can be a great help.
• Activities can be restructured so that dining out or shopping can be done outside of peak hours so as to avoid excessive noise. Check out the times in your local suburb.
• Coles holds quiet shopping hours for people with sensory issues. They are held all throughout Australia after being introduced at the end of 2017.
• Avoiding stimulants such as nicotine or caffeine – this helps to reduce the body's sensitivity to noise.
• A good diet, good sleep, and exercise play a part in better overall health, which will impact indirectly on sensitivity to sound by reducing stress.
The most effective solutions involve increasing the tolerance of noise, so we need to walk the fine line between protecting our ears by minimizing discomfort, yet exposing ourselves to sufficient noise to build up 'immunity'. Over-protection will only further increase the effect of extreme sensitivity to sound.
Even though hypersensitivity can be a part of life, there are strategies and ways to cope with these moments in life.  By finding ways to collect ourselves, we can reclaim our consciousness and exit our fight or flight modes.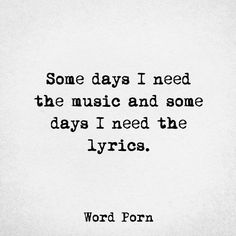 About Nick McAllister:
Nick McAllister lives in Burns Beach, is a screenwriter, blogger, ABC open contributor and also attends the Saturday writing group at the Peter Cowan Writer's centre. He is also a digital media facilitator and guest blogger for Autism West.