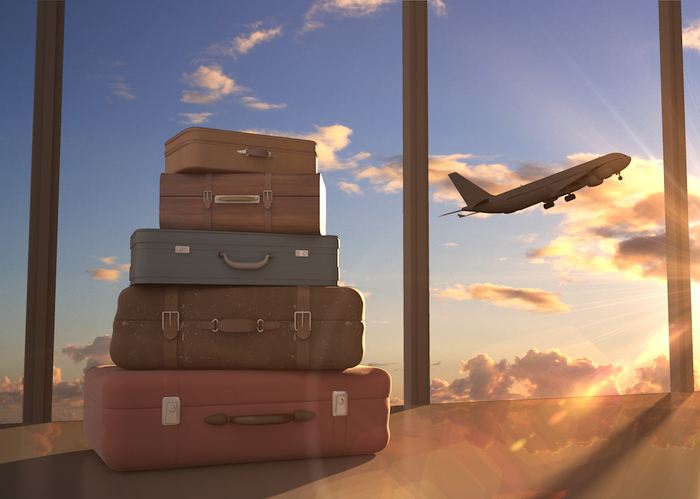 It's the beginning of May 2017, and preparation for the approaching Perry family holiday to the Sunshine Coast in July is nearly complete. Flights booked? Check. Accommodation arranged? Check. Autism assessment scheduled? Check!
I had three mornings during our holiday booked in for a diagnostic assessment with Tania Marshall, psychologist at the Sunshine Coast Centre for Autism and specialist in the assessment of the female adult autism presentation. Rather an unusual addition to a holiday itinerary I admit, however I am nothing if not a little quirky, and so I guess this was par for the (Chloe) course.
Upon booking with Tania, I discovered that she had a little homework to add to my holiday preparation list. It all seemed pretty innocuous: a couple of brief statements on my strengths and challenges from people that know me well, a few photos, and a 3-4 page autobiography, roughly spanning from my earliest memories to the present day.
Now, dear readers, you may have gathered by this point in our journey together that I enjoy writing. A select subset of you (I shall name you 'long-suffering friends') will be those lucky individuals who receive texts/messages/emails from me on a regular basis.
These poor souls live life at the pointy end of my frustrated writer's syndrome and are subject to the consequences of my inveterate battle with verbosity. Theirs are the eyes that roll with each sesquipedalian dispatch, and theirs are more than likely the hearts that are hoping I continue writing this blog and whatever else I can get my hands on to take some pressure off their inboxes!
Anyway, suffice to say that I like to write and generally find it quite easy, so I thought this autobiography business would be a breeze. Boy, did I get that one wrong! Writing those 3-4 pages (which became 8 pages in the Chloe vs. verbosity battle) was, without exception, the most difficult piece of writing I have ever completed in my life.
As I dredged each word from within me, I felt both pain and relief, physically and in equal parts. I had a sense of renaissance as I explored each era in my life and an overwhelming feeling of catharsis when I was done. Emailing my autobiography off to Tania, I was glad to see the back of it, while also grateful for the process of writing it.
Before long, we were holidaying on the Sunshine Coast, and I found myself meeting Tania, her assistant Jo, and her therapy dog, Indigo. I spent three consecutive mornings with Tania, and we talked – a lot. Again I found myself feeling grateful for the autobiography homework that, via the (safer for me) medium of writing, gave insight into topics that I would never raise verbally.
The sessions with Tania were undeniably intense, yet at the same time served as an effective counterpoint to an interstate family holiday with two young kids. (Parents, autistic or otherwise, I thoroughly recommend integrating therapy sessions into your family holidays!)
As well as lots of talking, Tania and I worked through several tests and diagnostic tools as she performed her assessment. Then, midway through our third morning together, Tania congratulated me on what my gut had already told me: yes, I am autistic!
The remainder of my time with Tania was spent alongside my husband, discussing my diagnosis and what might come next, while the kids played with Indigo. If I'm honest, I don't remember much of the 'what next' stuff (sorry Tania!) because my brain was simultaneously spent, yet whirring.
My take on what the diagnosis has meant to me will hopefully become the topic of another blog post in the not too distant future, however for now I will say that I am grateful.
I am grateful for the series of events that culminated in my diagnosis of autism, yet there is something else. I am most grateful for those people throughout my life who have accepted me for who I am.
It is those same people who have been slightly blindsided by my diagnosis (Hollywood, here I come), yet have remained in their acceptance, whether despite or because of their new understanding. Without their support, I would not have reached this point.
So, for you, I am eternally grateful.
ABOUT CHLOE PERRY
Chloe Perry is a working mum who lives in Perth's northern suburbs with her husband and two children. As a recently diagnosed adult female living in a 50:50 neurotypical/neurodiverse family unit, Chloe has a lot to learn but also hopes, in time, to have a lot to contribute.