People often stop me at the supermarket whilst I'm discussing the merits of baby carrots and pre-cut salad bags with Janine Ripper inside the David Jones food hall.
They tug at my t-shirt and say "Nick, how do you write?". I usually reply "With a pen and paper or laptop" and they laugh, but in reality they don't engage with this sarcastic banter. What they want to know is how I come up with my script ideas.
I could lie and say that a pop-up shop appears at the top of my gated community and that Irene, the lady who runs it, sells ideas for TV shows, blog posts, newspaper articles, etc, but in truth it doesn't work quite like that.
What happens is this.
I get the spark of an idea which looks like this: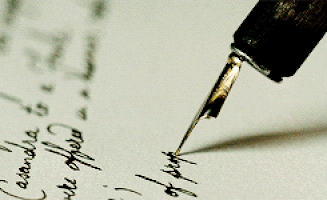 Which in turn becomes this: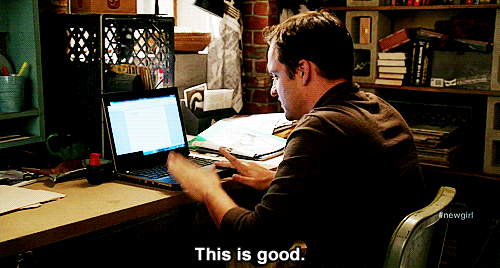 But in reality is this:
Ok so I jest! What happens is this.
I usually start out with a name. For example, if I conjure up the name Graham, the following character traits beginning to take shape.
Graham
[I must reiterate  that this is nothing personal against anyone called Graham – it's just an example.]
Graham is a loner. He works for a government organisation and his hobbies include stamp collecting, train spotting and bird watching. Graham lives by rules and is single.
Once I have a name I then begin to assign a story to that character.
For Graham I would give him the following story arc (an arc is a story which has a beginning, middle and an end over so many episodes).
Graham's parents are killed in a lawn mowing accident, and they leave Graham the family home. He's a spendthrift and cares only for his wellbeing. A small dog keeps him company. When he engages with others he has a habit of bringing out the worst in people.
Storyline wise, I would zone in on his loneliness and have him be scammed by a dating website, which in turn would lead to him stealing money from the company he works for because he's been promised that if he sends enough money, his love will magically appear at Perth airport, fall into his arms, where he will get down on one knee and propose, living happily ever after.
Of course, adding in the downfall of Graham means that our audience will only want to engage with him more – which is what we want. We don't want to have our viewers switching off their TV's!
With characters that you love to hate, you want to strike the right balance between the love and the hate.
How Graham's storyline ends is up to you, and you will find that you will have to alter aspects as you go – it happens all the time – but as long as you stick to what you set out to write it will be fine.
Graham will no doubt have a breakdown of some kind. Will he turn to drink? Will he run away? Or will he stay and face the consequences of his actions? Will he take his own life?
Only you, as the writer, can decide.
Now, if you'll excuse me, I need to go and pay for my bag of pre-cut salad and join Janine for lunch overlooking the Fremantle river … and farewell random person you can let go of my T-shirt now before I call the cops.
About Nick McAllister:
Nick McAllister lives in Burns Beach, is a screenwriter, blogger, ABC open contributor and also attends the Saturday writing group at the Peter Cowan Writer's centre. He also facilitates some of the digital media workshops run by Autism West. If you would like to work with Nick, you can email him at nmcallister@yahoo.com.
SaveSave
SaveSave
SaveSave