The 2017 Autism West Symposium is TOMORROW!
Registrations for Day 1 – Open 8.00am, Friday 3 November 2017.
For those attending Day 1 of the event, on arrival at the Esplanade Hotel please follow the signage or ask the concierge for directions, and make your way to the Event Registration desk which will be situated in the Southern Cross Lobby.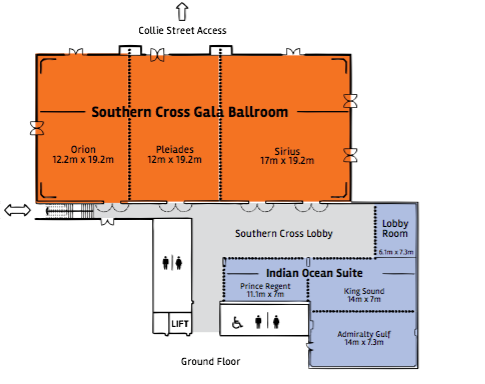 One of the friendly Autism West team will help you to check in, and also provide you with your lanyard and Delegate Bag.
You are then welcome to help yourself to a cup of tea or coffee in preparation for a 8.45am kick-off on Day 1, running through until 4.15pm.
Networking – End of Day 1
For those wishing to continue conversations at the end of Day 1, there will be an optional networking session at the Esplanade Hotel Bar from 4.30pm until 6.30pm, where you can mingle with fellow delegates and speakers over a few drinks (buy your own).
Registrations for Day 2 – Open 8.00am, Saturday 4 November 2017.
If you are new to the event on Day 2, please make your way to the Registration desk as per above instructions. For everyone else, please arrive at 8.00am and grab yourself a cup of tea or coffee in readiness for proceedings to kick off at 8.30am on Day 2, running through until 1.15pm (end of event).
The speaker line-up this year is truly amazing, with a diverse selection of topics to suit most needs and tastes including Kerry Magro A Special Community, Jeanette Purkis' Autism Books and Other Things., Bark Cook from Spectrum Women, Jacky den Houting, Jay Hobbs from Specialisterne Australia, and Graeme Simsion.
There will also be a selection of 11 wonderful local organisations available to chat to over exhibits during the event. These include: SMP lifeskills2work, Intelife Group , Cahoots, Disability Services, Ocean Heroes Australia, Child Wellbeing Centre, Kids Are Kids, Kira Community Services, People With disabilities WA (PwDWA), Proudly Productive, and My Care My Choice.
For those wanting to join in discussions across social media before, during and after the event, be sure to connect with Autism West on Twitter, Instagram and Facebook, and use the hashtag #thebigpicture.
If you have any questions prior to the event, please don't hesitate to contact us on 9431 2111.
We look forward to seeing you soon!
Kind regards,
The Autism West Team