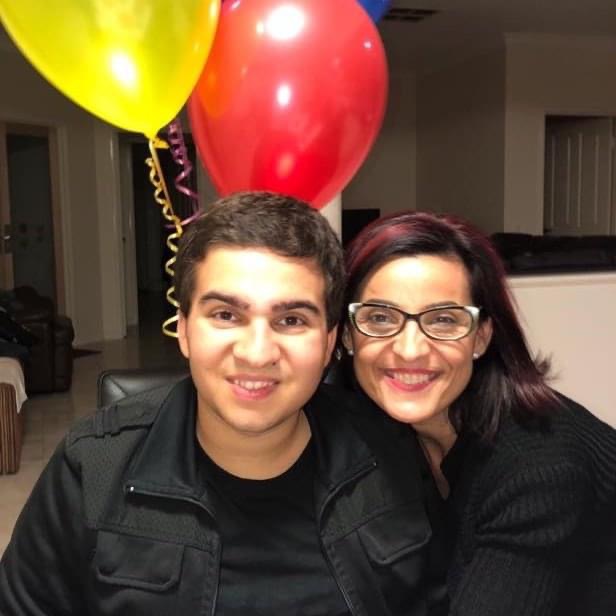 Silvana Gaglia the co-founder and chair of Spectrum Space has today been awarded a Medal of the Order of Australia (OAM) for outstanding service to the disability sector.
She has been a strong advocate for the needs of people with autism and their families following her son's (Julian's) autism diagnosis in 1999. From this point on she embarked on a life-long journey to learn and discover new ways to support her son, which grew into a passion and sense of duty to support others on the same journey.
This determination led to the creation of Autism West (re-named Spectrum Space in October 2020) in 2008, a not-for-profit, providing life-changing services to children, teens and young adults with autism based in Perth, Western Australia.
Through Silvana's leadership Spectrum Space provides a space for children and young adults to develop social skills and practise these in a natural environment through its social groups.
The social groups, which are offered across the Perth Metro area, enable autistic teens and adults to strengthen their independence skills, helping them to be more confident and work ready.
Through education, research and innovation she is constantly seeking to promote best practice services to people with autism and their families. The impact that Spectrum Space has had on the community through its support services and events in Western Australia has been significant. Last year it took its annual Symposium on the road to Kalgoorlie, Geraldton and Bunbury, reaching more than 250 individuals, families and service providers in the regions.
She's also a champion for supporting young adults with autism to find secure employment. Particularly as she knows the many benefits that a diverse workforce can bring to an organisation – driving creativity and innovation. And the positive impact it has on a young adult.
In 2018 Autism West held their first Employment Forum entitled Future Proofing the Workplace – the first of its kind in Western Australia. The Forum brought together companies such as Bankwest, Optika Solutions and Curtin University who discussed the untapped potential of autistic employees.
This led to Spectrum Space holding a three-day 'Neurodiversity in the Workplace' forum series as well as ongoing autism awareness training of service providers in government, education and the corporate sector.
Silvana has helped steer Spectrum Space in the right direction for more than two decades, providing support for the CEO and fellow board members as chair (a voluntary role). All whilst supporting Julian, her family and working part time as a learning development consultant at the Perth Transport Authority.
Helene Hansen, CEO of Spectrum Space, said the award was wonderful recognition of Silvana's passion to help others.
"Silvana is humble, and unassuming about the impact she's had on the community and the difference that she's made to so many Australian lives," said Ms Hansen.
"She leads with humility and is driven to build a strong community where people with autism are engaged, challenged and motivated to live a meaningful and happy life.
"Her vision, energy and passion backed up by her strong values has inspired others to engage with Spectrum Space, which has made it the strong community organisation it is today. She is a model citizen and role model to the many that have had the privilege of connecting with her."