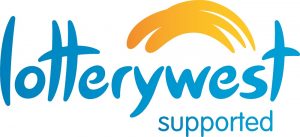 Are you creative? Are you interested in writing, acting and/or stage production? Are you 17 or older?
Then this exciting project could be for you!
William Shakespeare's A Midsummer Night's Dream is a much loved comedy, set in a magical world presided over by the King of the Fairies (Oberon), into which a series of humans – would-be lovers and tradesmen – are manipulated into being and doing things they don't want to be or do.
This project involves re-imagining and rewriting the play from a neurodiverse perspective. The project team will work in a supportive, creative environment and use Shakespeare's characters and act/scene structure to re-create The Dream as a journey towards celebrating disability, diversity and the imperfect human. 
Stage 1: Theatre Workshops @ Victoria Hall, Fremantle in March to May 2022
Stage 2: Script Writing Workshops @ Spare Parts Puppet Theatre in May to July 2022
Stage 3: Acting & Stage Production Workshops @ Victoria Hall, Fremantle in July to September 2022
End product: A New Midsummer Night's Dream script plus either a film, podcast or live public performance on October 1st 2022 (to be decided by participants).
Fill out the form below and we will contact you with more information.