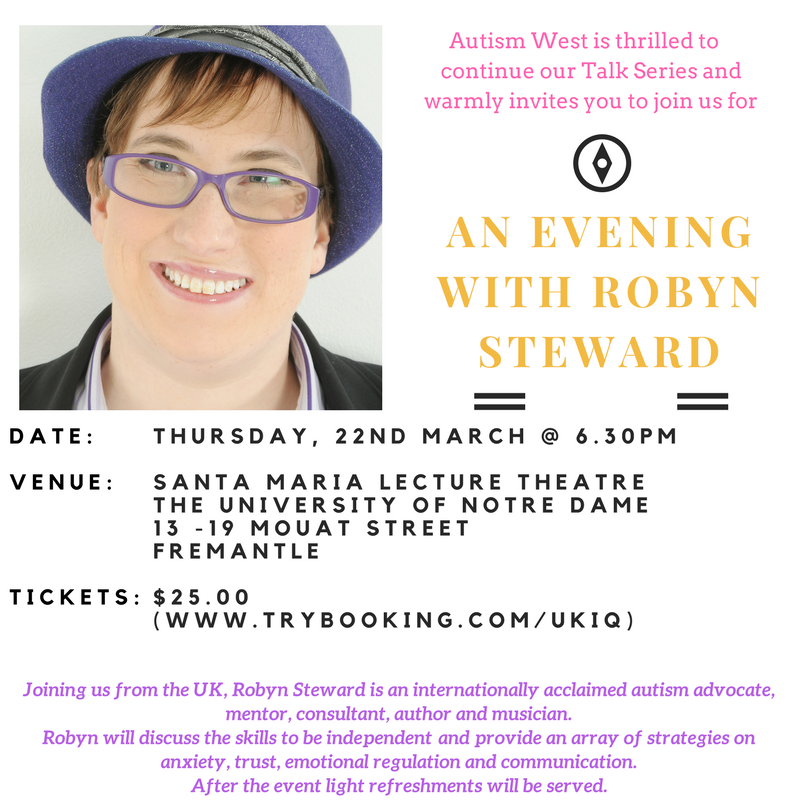 Autism West is excited to be hosting a night of entertaining discussion with UK author, Robyn Steward, on 22 March 2018 at The University of Notre Dame.
About Robyn Steward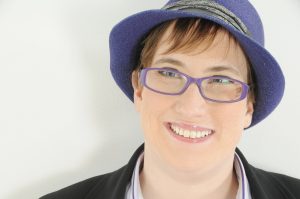 Robyn Steward is an internationally acclaimed autism advocate, mentor, consultant, author and musician.
Currently working as a research associate at University College London, Robyn travels the world teaching people about autism. She is the author of two books "The Independent Woman's Handbook For Super Safe Living On the Autistic Spectrum" and out in 2019 "The Autism Friendly Guide to Periods".
Contact Details: For additional information contact Autism West at info@autismwest.org.au or 08 9431 2111.