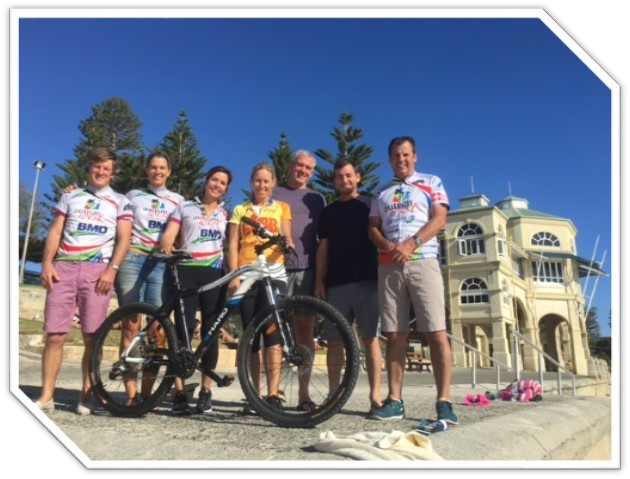 Autism West Gibb River Riders are back on their bikes to complete the 2016 Gibb River Mountain Bike Challenge.
We invite our friends and their families to attend a BBQ sundowner at Peppermint Grove Tennis Club.
Address: Cnr Bay View Terrace & Keane Street, Peppermint Grove.
Date: Saturday 30th April 2016
Time: 5pm to 8pm
Book your tickets by: Monday 25th April 2016
Dinner, drinks and entertainment provided
Movie for kids (bring pillow and rug)
Ticket price $50 per adult, $10 per child, purchase tickets here.
If you can't attend the event but wish to donate to the team, click here.
All proceeds raised at this event will go to Autism West.
Boys' Team: Karl Paganin, Tony Evans, Dominic Sheldrick, Simon Thomas, David Ledger
Girls' Team: Melissa Ahern, Nina Ball, Sarah Rose, Ariane Harold, Hadley Black