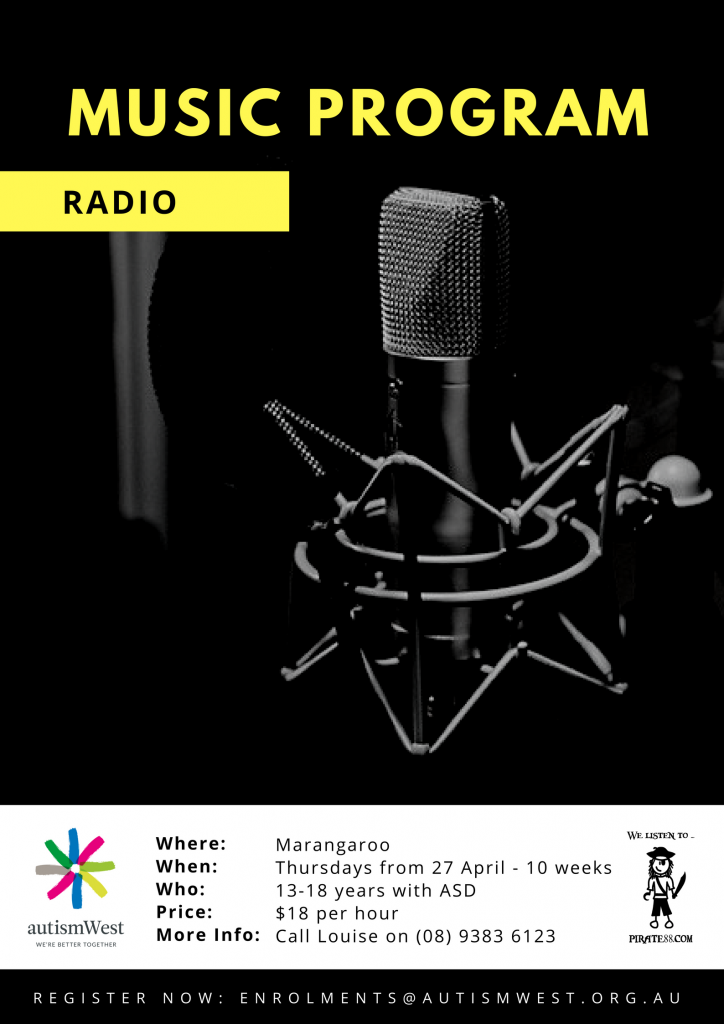 Autism West are excited to present our brand new Music Program, kicking off in Term 2!
Commencing 27 April 2017, for teens 13 to 18 years with ASD, is our new Radio program, facilitated by E from Pirate88 Radio.
Be sure to submit your expression of interest early to reserve your spot!
Where: Marangaroo
When: 10 week program
Price: $18 per hour
More Info: Call us or email enrolments@autismwest.org.au.