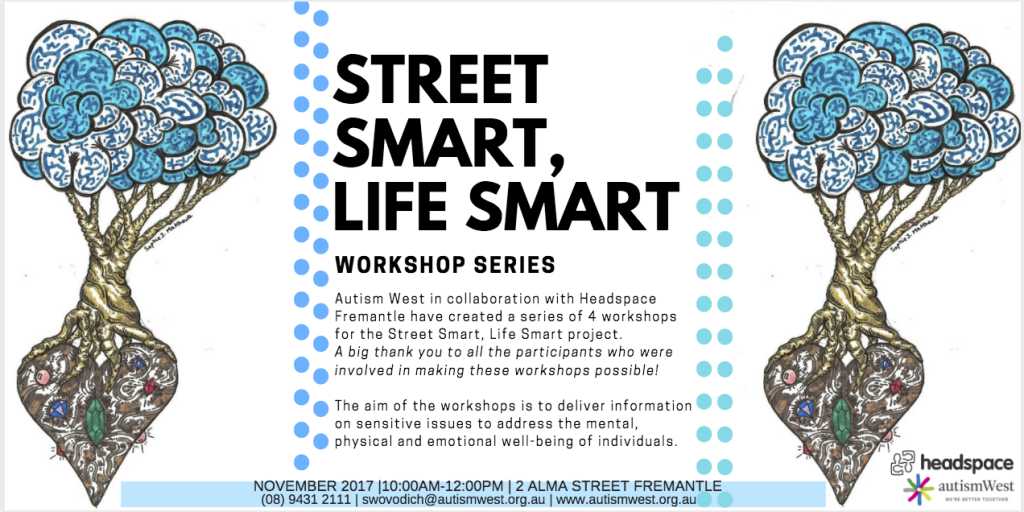 Autism West would like to introduce Street Smart Life Smart.
Our Street Smart Life Smart Workshops which will explore some sensitive issues of relevance to our young people throughout the next twelve months.
In consultation with Autism West and headspace Fremantle, the 1st workshop will focus on Bullying, Anxiety, Resiliency and Coping Strategies.
This is a free workshop, and we invite young people on the spectrum between the ages of 18 and 30 who may be interested to come and join us. You DO NOT have to be attending our groups to come along and the event is free of charge.
For further information and to RSVP, contact Samantha via email at enrolments@autismwest.org.au or call 08 9431 2111.